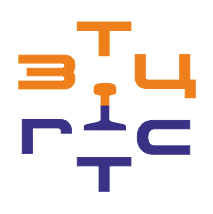 RTC LLC
Looking for Partnership
Looking for Extra EU Funds
About Me
RTC (The railway technical center) is the modern, dynamically developing company providing engineering and consulting services in the sphere of railway transport.
We would like to develop an innovative method of diagnostics of technical condition of a railway track and and to make means for the diagnostician.
For this purpose we look for partener capable together with us to realize this.
Keywords and matching areas:
Ideas in Progress
Transport
Horizon Europe
Industrial Engineering
Development of innovative method of diagnostics of railway track. The new method will allow to carry out diagnostics of track ballast and subgrade. This method will allow to save funds for repair and to ensure traffic security of trains. For this purpose it is necessary to develop: - mathematical model of measurements; - laser system of measurement and program pro...
Dnipro, Dnipropetrovsk Oblast, Ukraine, 49000
5 years ago