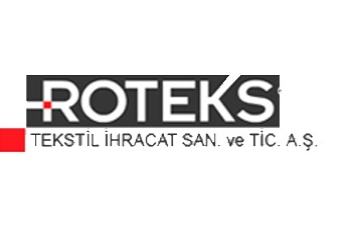 ROTEKS Textile Export Industry and Trade Co.
Looking for Partnership
Looking for Extra EU Funds
About Me
ROTEKS - Since 1986
Taking off as a quality apparel products exporter for world brands, Roteks has taken great steps in design and production and reached its creativity and quality goals.
Our design and R&D teams cooperate to blend the premium trendy design with our clients' requirements within the optimization limits.
Consequently, we provide full-scale solutions and render services for the denim requests of the international chains exactly the way they need.
Keywords and matching areas:
Ideas in Progress
Industrial Textile Manifacturing
Innovation & Research
Fashion
Project Development
We are looking for cooperate that specialized in the development and production of automatic units for Jeans & Trousers or the company which experienced in production of denim specially on the way of waterless dyeing, environmental production. Or, We are ROTEKS, we produce all kind of denim cloths. Share your idea with us and combine our strengths.