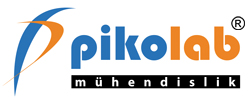 Pikolab Engineering
Looking for Partnership
Looking for Extra EU Funds
About Me
Pikolab Engineering is a company who focused on Process Analytical Technogies and new trends in biotechnology especially bioprocess technologies. Pikolab develops bioreactor systems and measuring methods in the field of biotechnology and all industry.
Keywords and matching areas:
Ideas in Progress
Biological Sciences
Biotechnology
Digital Economy
Electronics and Microelectronics
Innovation & Research
Medical Biotechnology
Nanotechnology and Nanosciences
Analytics
Internet of Things (IoT)
Artificial Intelligence
to develop new methods and intersted in new inline process measuring and analytical methods.
İzmir, Türkiye
1 year ago