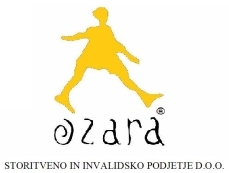 Ozara d.o.o.
Looking for Partnership
Looking for Extra EU Funds
About Me
Experienced and active partnership is what we offer. OZARA is a Service and Disability Company with a status of SME. Its mission is the training, employment, vocational rehabilitation and social inclusion of persons with disabilities (unemployed persons with disabilities, difficult-to-employ persons having limitations and barriers regarding employment and labour market integration opportunities due to illness, injury or functional limitations). Our professional teams consist of various profiles of experts (psychologist, sociologist, occupational therapist, technologist, professional workers, mentors, managers, financial managers, project managers, qualified workers etc.): ;nbsp(link is external);

Furthermore, within our Project Management Office we have been coordinating and been involved in app. 20 projects in the last 10 years. The list with description of our work is available here: ;&nbsp(link is external);

We involve app. 150 persons from disadvantaged groups in our programmes, and have highly experienced staff.

We are interested for cooperation in the upcoming calls. Do check us out and contact us on emails: (link sends e-mail) or (link sends e-mail)

So, if you need a partner or coordinator for Erasmus+ for KA2 projects, we are available in case you need a reliable partner from Slovenia.
We would be very happy to collaborate and work with you.
Keywords and matching areas: