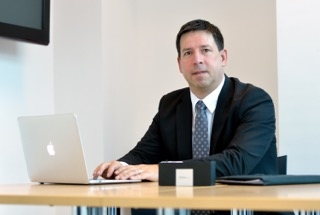 Tetida Ltd
INTERREG
LIFE programme
About Me
Tetida Ltd. is an experienced company that deals with rising efficiency, business modeling and applying for the grants of the EU ;
The company is specialized for development projects with an emphasis in the fields of energy, rural development, entrepreneurship and tourism. The professional consultants in Tetida Ltd. have 13 years of experience in the field of application on EU funds and 20 years of experience in business process ;
Tetida Ltd. approaches to clients individually and within its service range it offers information about the source of financial resources and favorable loans. The solutions are found after a thorough dept analysis of business and the strategic goals of every single client. Until now we have successfully cooperated with the local and regional self – government units, a noticeable amount of farmers as well as small and medium entrepreneurs. Tetida Ltd. is also one of the founders of the Croatian Network for Sustainable Development as well as the Platform for Sustainable Development of Cities.
Ideas in Progress
Interregional cooperation
LIFE programme
INTERREG
ESCO & PPP projects (Interreg, ELENA, ...) We work in the fields of:  1.     Applying for grants from EU and other sources 2.     The introduction of innovative business models (clusters: Sinjska Alka, Lekenik, Livestock cluster…) 3.     CBA (Cost Benefit Analysis) 4.     Preparation of feasibility studies, business plans and strategic documents 5.     International connection an ...
Varaždin, Croatia
2 years ago