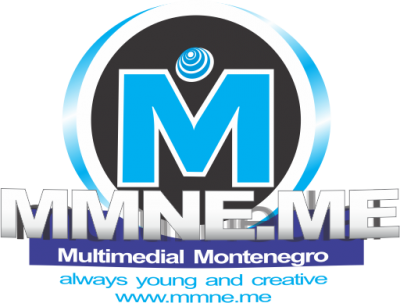 Ngo Multimedijal Montenegro
Looking for Partnership
Looking for Extra EU Funds
About Me
NGO Multimedia Montenegro was established in Bijelo Polje in 2006 with the aim to strengthen the capacity of young ;After changes to the law on NGOs, we are re-registered in 2013, the vision and mission of the organization is on hold, the focus of our activities are still young.
Our organization was founded in 2006 with the aim to improve the situation in the country, especially in the north of Montenegro! The focus of our young people, tourist and agricultural resources, EU integration, economic development, marginalized groups, development of entrepreneurship!
CREATE FAVORABLE ENVIRONMENT!
We follow the developments in the State, we perform the monitoring of municipal and state innstitucija, participate in ;We recognize the challenges faced by zajedenica and individuals, give concrete proposals on how to resolve a them and often solve them yourself!
MONTENEGRO CAN, WE KNOW HOW!
Find out as members of our team, staff, experts, volunteers, how they are financed and who are our ;Be socially responsible and help the work of Nash organizace financial or material to ;We are a team that brings together young, capable and ambicijozne ;
WE DO I THINK DIFFERENTLY!
Keywords and matching areas:
Ideas in Progress
IT
IT Applications
Youth Workers
Creative Industries
Digital Culture
Vision The vision is to be a synonym for a hub that constantly sets more standards both in the field of business, trade and investment, as well as in the field of life and which not only introduces new habits and trends, but also anticipates and creates them. To be a synonym for the hub that does business with the timing of which it's coming
50 Slobode, Podgorica, Montenegro
3 years ago
Entrepreneurship and SMEs
Web-Entrepreneurship
Capacity Building
Social Innovation
Agricultural Biotechnology
IT
Youth Workers
Business Management
Web
The youth business incubator will provide users with a range of free services and above all help define the youthful business ideas, developing this idea, business plan development, providing expert support and mentoring in the planning and implementation of their business that they painlessly overcome the "childhood diseases" that are burdensome for Firm 'that we are just st...
50 Slobode, Podgorica, Montenegro
3 years ago
Agriculture
Innovation
Education and Training
Arts Education
Photography
Visual Arts
Cinematography
Video Production
Digital Society
Journalism
We are looking for organisatiosn or individuals for cross border cooperation, from eu member states and balcan area. For new projects or allready have their project.
50 Slobode, Podgorica, Montenegro
3 years ago