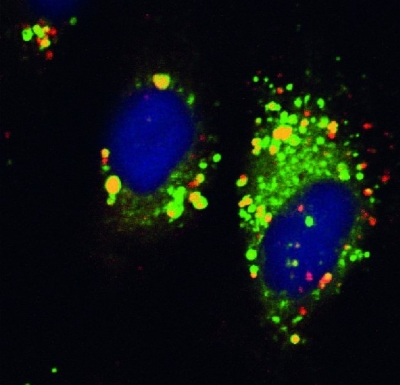 Nanomedicine-laboratory @ University Medical Center Utrecht
Looking for Partnership
Looking for Extra EU Funds
About Me
The Schiffelers lab focuses on nanomedicine. We use natural and synthetic nanoparticles to improve diagnosis and therapy. We do translational research, where challenges in healthcare guide scientific research. We are based within the University Medical Center Utrecht.
Key areas of expertise are extracellular vesicles (such as exosomes and microvesicles), non-coding RNA and synthetic drug delivery systems (such as liposomes and polymers). Our work spans the entire nanomedicine field from characterization of nanoparticles via in vitro study of their behavior to pre-clinical evaluation and measurements on clinical samples. To support these broad activities, we collaborate with fundamental scientists, technological researchers, clinical chemists and medical doctors as well as with industry.
We are an international multidisicplinary team with a diverse background in biomedical sciences. We are active in national, European and intercontinental collaborations and have successfully obtained personal grants and project grants. We welcome the opportunity to work with you. Either in shaping your grant proposal for a stay at our laboratory or to participate in a collaborative project. We can do that as a public body from the hospital laboratory or as private partner via our associated SME Excytex.
Keywords and matching areas: