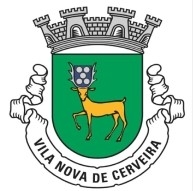 Municipality of Vila Nova de Cerveira
Looking for Partnership
About Me
Vila Nova de Cerveira is a municipality in the district of Viana do Castelo in Portugal. The population in 2011 was 9,253 in an area of km². Between the river and the mountain, Vila Nova de Cerveira is located on the left bank of Minho River, which establishes the border with Spain, and is limited to northeast with the municipality of Valença, Paredes de Coura to the east, Ponte de Lima to the south, and Caminha to south-southwest.
The Municipality of Vila Nova de Cerveira is the responsible for defining and implementing policies aimed at protecting the interests and meet the needs of the local population of Vila Nova de Cerveira.
In this sense, it must promote the development of the municipality in all areas of life, such as health, education, social action and housing, environment and sanitation, land use planning and urban planning, transport and communications, public supply, sport and culture, consumer protection and civil protection.
The municipality is part of the traditional public administrative state at local level, developing its action pursuant to the Law of Local Councils and other legislation applicable to the sector.
Within the scope of the competences and duties provided in the law, one of Vila Nova de Cerveira's municipality's central objective is the approach of local administration to citizens, and the swifter attendance to meet inhabitants' needs and requirements in what concerns to the socio-economic development, land use planning, public water supply, sanitation, health, education, culture, environment, sports and other inalienable citizens' rights which it represents.
T. 00351 251708020
Keywords and matching areas:
Ideas in Progress
Cross-border cooperation
Europe for Citizens
  Vila Nova de Cerveira (PT) is a border municipality with Tomiño, (municipality from Spain). This fact conducted to the development of a common Strategic Agenda for Cross-Border Cooperation "Friendship Cerveira - Tomiño", a plan with differentiating and innovative activities with the aim of strengthening the exchange relations between the two localities dating back several decades. Populations ...
Praça do Município, 4920-284, Vila Nova de Cerveira
3 years ago
Sports
Tourism
Arts Education
Visual Arts
Creative Europe
Cross-border cooperation
Europe for Citizens
INTERREG
The Municipality of Vila Nova de Cerveira seeks to respond to new challenges by developing transnational projects in order to cooperate with localities at European level, creating new learning opportunities with a European dimension in the context of active citizenship . The exchange that we intend to foster also involves the creation of networks that contribute to sharing knowledge in areas of co ...
Praça do Município, 4920-284, Vila Nova de Cerveira
4 years ago