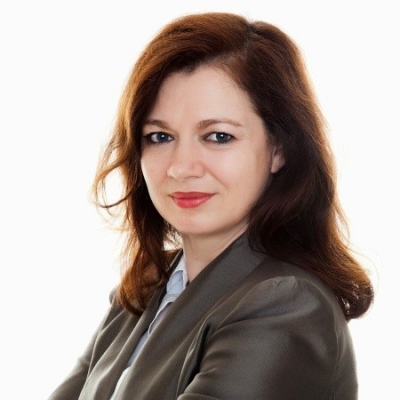 Michaela Zingerle
Looking for Partnership
Looking for Extra EU Funds
About Me
The cultural association Styrian Summer Art, founded in 2005, is located in Pöllau in the Eastern part of Styria and divides its activities into the following areas:
Art and art education programs in the form of workshops, art courses, studio classes, lectures, exhibitions, guest lectures, discussions. For young people of the rural area there is also a special summer art program with free workshops that take place at several locations round the region Oststeiermark.
Local artists are specifically involved and the population is invited to participate. We also involve farmers, businesses, tourism associations, socio-cultural associations, as well as local artists and cultural initiatives in our activities.
Networking programs for artists and cultural professionals from Styria rural areas and the Alpe Adria area (Hungary, northern Italy, Slovenia, Croatia) and in the EU context are being consolidated and expanded by Styrian Summer Art. This is done through organized visits, excursions and invitations to local cultural initiatives at art festivals, show cases and in art productions. These visits serve to get to know each other, to network and above all to develop future projects that are developed in the Open Space program.
We make contemporary art visible in the regions. Measures here include the representation of a cultural network and diversity of artists, initiatives of contemporary art and culture. Another important tool is the Alps-Adriatic art sector - a virtual map that shows the diversity of the cultural landscape in this area.
As spaces for contemporary art, unusual exhibition opportunities, such as the ART MACHINE in Eastern Styria, are ideal ways to reach audiences, especially in rural areas.
Further information, unfortunately only in English (at the moment): and under my phone number +4366454089
Keywords and matching areas:
Ideas in Progress
Capacity Building
Environmental protection
Arts Education
Creative Industries
Cultural Management
Culture and Development
Festivals
Visual Arts
Creative Europe
European Regional Development Fund (ERDF)
We have much experience in culture in rural areas. We are looking for partners who want to implement an art or cultural or social project with culture and artists. We have also much expirience in cultural management, public relations and are a link between contemporary culture, cultural hertiage, tourism and locals. We can work together in an Creative Europe project as well as Interreg, Leader t ...
Eichgraben, Austria
11 months ago