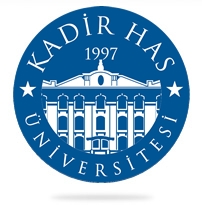 Meltem UCAL (Kadir Has University)
Looking for Partnership
Looking for Consultant
About Me
A number of projects have been completed from EU-H2020, Erasmus +, UNDP, ERANET, and other funding sources. We are looking for academic and non-academic partner for Research and Innovation Staff Exchange (RISE) 2019. We would like to develop the idea of the project in which the main draft is ready. Deadline (02 April 2019) is very close, so It is important that possible partners contact us as soon as possible.
Keywords and matching areas:
Ideas in Progress
Energy Efficiency
Renewable Energy
Horizon2020
I develop econometric and statistical models on the measurement, detection and regional solution of energy poverty. I have ideas especially in terms of multidimensional analysis of energy poverty. There is no combination on the generally accepted measurement methods in energy poverty. But the developments in this matter are quite fast. I can take part as a partner in the projects developed for Afr ...
İstanbul, Türkiye
6 months ago
Single Market
Technology Transfer
Human Resources
Sustainable Development
Development and Cooperation
Economics
Artificial Intelligence
We can cooperate with appropriate/eligible organisations from academic (universities, research orginisations) and non-academic partners (in particular SMEs)  for Research and Innovation Staff Exchange H2020-MSCA-RISE- 2019. The project is being developed in the field of economics and Increasing labour-force. In particular, non-academic/ academic partners working in the fields of deep/machine learn ...
İstanbul, Türkiye
1 year ago