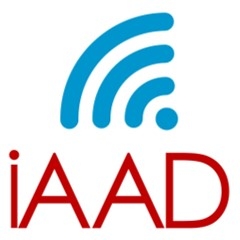 Istanbul Avrupa Arastirmalari Dernegi - Horizon Europa Network
Social Innovation
European Union
About Me
I am an experienced manager of small, medium scale and long term projects (up to € 500.000,00 and 3 years minimum), and SMEs as well (up to 50 staffs), with a strong interest in intercultural learning activities, and sectorial learning mobilities.

I recognize that strategy and networking (thus strong partnership) are among the key drivers for purposeful developments.

My working philosophy is based on circular economy principles and plurality inclusion (human resources). I started cooperating in projects under EU programmes as proposal writer (project description and budgets), and work package leader in November 2011, mainly under the LLP 2007-2013, then increased my activity in a variety of calls in 2012 and 2013 including the FP7, LIFE+, Europe for Citizens, EUREKA, Creative Europe, Atlantic Area, MED, DAPHNE, EuropeAid, Progress, CIP, and Criminal Justice with notable results.

Today I am looking forward to consolidating my developing experience in EU initiatives within a variety of sectors related to DG Education, Audiovisual and Culture, DG Employment, Social Affairs and Inclusion, DG Cooperation and Development, DG Entreprise and Industry, and DG Justice.

I am specially focusing in bridging Norway, Italy, Portugal and France within the EU sphere, supported by long term strategies and initiatives, purposeful and tangible outcomes and impact, aiming at making change.
Calls Followed

International Cooperation
Innovation & Research
Education and Training
Adult Learning
Higher Education
Youth Exchanges
Horizon2020
Research
Fellowship
The goal of the Individual Fellowships is to enhance the creative and innovative potential of experienced researchers, wishing to diversify their individual competence in terms of skill acquisition through advanced training, international and intersectoral mobility. Individual Fellowships provide opportunities to researchers of any nationality to acquire and transfer new knowledge and to work o ...
Deadline Sep 9, 2020
- 33 days

Innovation & Research
Education and Training
Adult Learning
Higher Education
Erasmus+
Youth Exchanges
Culture and Development
Research
Fellowship
The COFUND scheme aims to stimulate regional, national or international programmes to foster excellence in researchers' training, mobility and career development, spreading the best practices of the Marie Skłodowska-Curie actions. This will be achieved by co-funding new or existing regional, national, and international programmes to open up to, and provide for, international, intersectoral and ...
Deadline Sep 29, 2020
- 53 days

Social Innovation
Low-Carbon Technology
Low-Carbon Economy
Raw Materials
Eco-Innovation
Waste Management
Sustainable Development
Horizon2020
Industrial Engineering
CCUS in industrial applications faces significant challenges due to its high cost and the fierce international competition in the sectors concerned. However, these sectors currently account for 20% of global CO2 emissions, and in the 2 degree scenario, should represent half of the stored CO2 by 2050. Relevant sectors with high CO2 emissions are for example steel, iron and cement making, oil refini ...
Deadline Sep 1, 2020
- 25 days