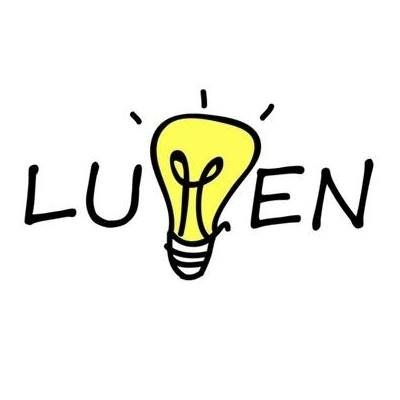 Lumen Association
Looking for Partnership
Looking for Extra EU Funds
About Me
Lumen is a social promotion association that develops the activities of Casa Corsini, a poli-functional center: Fab Lab, Innovation Space, Co-Working, a place where children, young people and adults can gather and train. Where new opportunities of growth, job and collaboration.
Lumen deals with:
Labs on robotics, 3D printing, Blender, Arduino, laser cutter, coding, graphics
Labs on art & craft, science, aeromodelling, construction of musical instruments with recycling materials, creative tailoring; presentations of books and texts
Projects with different schools: guidance and coaching for entrepreneurship, business simulation, creative ateliers, experiences of transition from school to the workplace
Social participation with experiences of transition from school to the workplace also with disables in collaboration with training institutions, alphabetization courses for foreign people, events and awareness raising on social themes ( legality, mental health, etc.)
Project planning and management on regional, national and European financing programs
More in general, Lumen promotes training as tools for personal and societal development, the use of new technologies to guarantee social inclusion and environmental safeguard opportunities, social well-being, health and solidarity as fundamental elements for the quality of life of everyone. Lumen is active for social innovation, work culture, creativity and promotion of its territory and its peculiarities.
Keywords and matching areas:
Ideas in Progress
Innovation
Social Innovation
Robotics
Education and Training
Adult Learning
Digital Culture
Lumen has years of experience in STEAM Education: we develop and implement workshops for children (mainly 6-14 years old), training sessions for teachers and collaborate with schools, both in presence and online. We manage one of the first public STEAM Center for young people and are also very engaged in overcoming gender stereotypes, promoting opportunities to increase the number of girls choosin ...
41042 Fiorano Modenese, Province of Modena, Italy
2 months ago
Innovation
Social Innovation
Robotics
Education and Training
Adult Learning
Creative Industries
Digital Culture
Lumen is an Italian no-profit association with experience in STEAM Education to promote high quality, inclusive digital education and to stimulate creativity and collaborative innovation among children, young people, and teachers. The aim is to increase both technical competences on new technologies and soft skills. We also work to fight against stereotypes, encourage the participation of girls an ...
41042 Fiorano Modenese, Province of Modena, Italy
9 months ago
Social Innovation
Education and Training
Erasmus+
Youth Workers
Good morning, I write on behalf of Lumen Association (Italy), which aims at promoting social innovation, education and creativity. Lumen is very active in non-formal learning and organizes: - STEAM Education workshops for children and adults (creation of puppets and stop motion, creative robotics, etc.); - FabLab activities ( production of objectives with 3D printers and laser cutter, etc.); ...
41042 Fiorano Modenese, Province of Modena, Italy
2 years ago