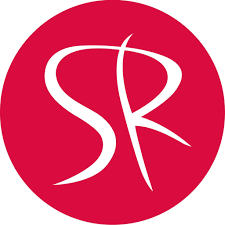 Spazio Reale Formazione
Looking for Partnership
About Me
Spazio Reale Formazione Impresa Sociale Srl ETS is the training agency of Spazio Reale Group Impresa Sociale ETS. As the founder, Spazio Reale Formazione is a non-profit entity that devotes its main activity to the design and implementation of educational and social projects, intended for social inclusion and cohesion. It is committed to implementing proactive actions in the field of education, vocational training and lifelong learning in response to the needs of companies, people and the needs of the territory.

The projects that Spazio Reale Formazione carries out in the educational and social field qualify and distinguish its action, constantly leading it back to the values and principles of the mission of the founder Spazio Reale Group, but also determine its future direction according to the needs, detected or emerging, related to the community of reference and all its intercultural and intergenerational dynamics.
Spazio Reale Formazione implements proactive actions in the field of education, vocational training and continuing education in response to the needs of people and the needs of the territory. It specializes in certification of skills, credit recognition and the application of the ECVET system in vocational training.

Spazio Reale Formazione organizes and delivers training courses on hygiene and safety, such as HACCP, first aid, fire prevention, mandatory worker training, RLS, RSPP, etc.; and professional courses, such as cooking, basic accounting, payroll, marketing, sewing, and many others. Spazio Reale Formazione also organizes refresher courses for teachers and ATA staff of schools of all level. The spacious and well-equipped leather workshops present at Spazio Reale allow the organization of basic courses for beginner participants entering the world of leather goods for the first time, but also more specialized courses for companies in the sector or for participants who have the desire to deepen and perfect their skills.
Spazio Reale Formazione is Training Agency accredited by the Tuscany Region (code OF0220) and by the National Ministry MIUR for the training of school personnel and included in the regional list - provincial section - for the performance of employment services.
Spazio Reale has several project going on under the Erasmus+ Programme on Social Inclusion, Art, Environment and Democratic Participacion.
We are open for partnership, in our areas of expertise, also under other programmes: CERV, Creative Europe, LIFE and Horizon Europe.
Keywords and matching areas:
Ideas in Progress
Agrifood
Social Affaires and Inclusion
Environment
Adult Learning
Erasmus+
Arts Education
Fashion
Migrants and Refugees
We'd like to cooperate on social inclusion, arts, food and environment educational projects under Erasmus+, CERV, Creative Europe, Horizon Europe and LIFE.
Florence, Italy
5 months ago