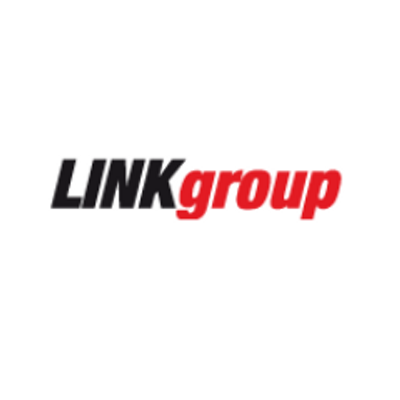 LINK Educational Alliance
Looking for Partnership
Looking for Extra EU Funds
About Me
LINK group is a leading international educational alliance with over two decades of success in professional education and certification in IT and modern business. We believe that high-quality education is the key to progress and success. Our mission is to help people become more successful.
The company has thriving offices in Serbia, Bosnia and Herzegovina, Romania, Ukraine, Moldova and the USA, while its distance learning services reach students in over 120 countries worldwide.
Our education system in Serbia encompasses 11 institutions of non-formal and formal education, with headquarters in Belgrade and offices in Novi Sad: ITAcademy, BusinessAcademy, Internet Academy, Primary School Savremena, Savremena Gimnazija, International School Savremena, Information Technology High School – ITHS, Information Technology School – ITS, Faculty of Contemporary Arts – FCA, higher education institution for information technology, economics and entrepreneurship ITEP, and OKschool. In Bosnia and Herzegovina, LINK group has four educational institutions: ITAcademy, BusinessAcademy, Internet Academy and ITEP, with offices in Sarajevo and Banjaluka. In Romania and Moldova, LINK group runs LINK Academy and Business Academy, in Bucharest, Timișoara and Chișinău. LINK Academy also operates successfully in Ukraine's Kiev and Lviv. The quality of our company and all its organizational units is confirmed, among other things, by a great number of partnerships with the world's leading companies and educational institutions, solidified through a number of prestigious certificates.
In addition to its educational institutions, LINK group's system also includes over 30 educational services facilitating the acquisition of new knowledge and skills.
Our students have free access to the Personal Development Program, where they acquire transversal skills, necessary for success in any walk of life. They can also gain early work experience at LINK group itself, through the company's LINK Apprentice Program, whereas those with an entrepreneurial streak can benefit from the LINK Business Incubator – support and stronghold in starting an own business. We have also launched the first internet television in the region, and we have recently launched another television project – linkTV, a real new-generation television.
Throughout and after their studies, our students receive continual support in their professional development from the Center for Career Development. This center also helps schools and other educational institutions implement technologies and techniques aimed at the advancement of the educational process through the Institute for Contemporary Education.
Our company employs over 750 people, including 360 teachers, instructors and professors. The students learn from people who hold well-earned prestigious degrees, specialists and experts with a wealth of experience in their fields.
LINK group is the absolute leader in distance education and educational apps in Southeastern and Eastern Europe and a global pioneer in the development of educational software solutions for online education. LINK group was the birthplace of the first Serbian e-Learning platform: the Distance Learning System, as well as Android and iOS distance learning apps. Over the years, LINK group has also launched a wide range of innovative software and services, meeting the needs of any educational institution. LINK group has also developed a unique learning method – Architecture of Knowledge, which uses contemporary knowledge transfer media to render the process of acquiring and advancing knowledge from chosen fields several times faster and more efficient compared to other methods.
We view social responsibility as one of the crucial aspects of our business. Each year, we organize a number of humanitarian campaigns and projects that facilitate the development of young talents and entrepreneurship in the countries where we operate.
Keywords and matching areas:
Ideas in Progress
Education, Training Centre or School
Entrepreneurship and SMEs
Technology Transfer
Web-Entrepreneurship
IT
Education and Training
Higher Education
Lifelong Learning
Creative Industries
Digital Culture
Web
Dear Sirs, I am delighted to contact you on behalf of the Institute for Contemporary Education (ICE), an umbrella organization of the LINK Educational Alliance, Serbia as a project; We are very interested for cooperation especially for common proposal in field of education. We have an extensive range of mission in line with the project topics, as within our higher education institutions in t ...
Cara Dušana 34, Beograd, Serbia
4 years ago