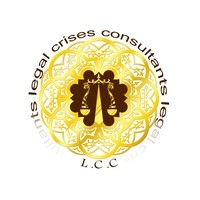 LCC
Looking for Partnership
Looking for Consultant
Looking for Extra EU Funds
About Me
LCC is an Egyptian Law Firm founded 12 years ago by Dr Ahmed Said and partners which offer a professional and qualified legal service. LCC is established in Cairo but works with many international partners and corporations providing high quality dispute resolution, corporate and commercial practice.
The Areas of practice are always growing in line with development in law business and technology,clients can benefit from a coordinated and cost effective management of all aspects of the transaction. Main focus are on Arbitration, Litigation, Tax , Contract preparation, review and Consultancy. The purpose for which the firm was created was to solve and prevent the company's legal crisis. Part of LCC activity is also to promote investment in Egypt, making international entrepreneurs benefit from the many opportunities, tax reduction and resources that the region has to offer. Currently produces monthly report on trade agreements and evolution of local commercial and civil law for embassies and companies and it's willing to expand is activity in the promotion of international trade cooperation and facilitation.
The pro-bono activity of the law firm includes free advice and legal support to womens and children suffering from domestic violence and lack of human rights.
The Staff of the firm is multi-cultural and includes mainly womens.
Now it's looking for European funds opportunity to expand is activity in trade promotions, support for local business development and finance is pro-bono activity to enhance womens and children rights .
Keywords and matching areas:
Ideas in Progress
Gender Equality
Trade Law
International Law
Marketing
Legal Writing
Willing to apply to the "Communication and Marketing Services for the Trade and Competitiveness Programme in Morocco, Tunisia, Egypt and Jordan" call for tenders as subbcontractors or lead vendor and currently looking for potential partners specialized in Marketing and Communication. LCC has a long lasting experience in TV showcasting, report writing and conference organization around the themes o ...
Gender Equality
International Relations
Corporate Law
Corporate Taxes
Trade Law
Intellectual Property Law
International Law
Marketing
Currently looking for partners to join the firm in the applying process to European grants and tenders as consortium. Communication and marketing companies and Business and Consulting agencies are the principal, but not limited,partners target.