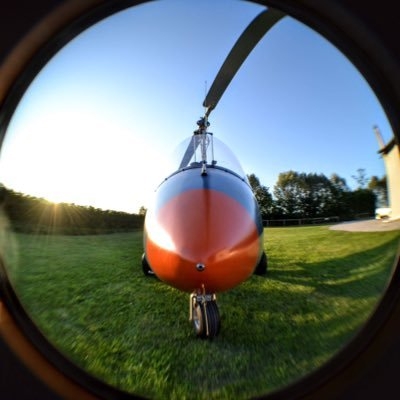 Laboratory for Nuclear Technologies Applied to the Environment
Looking for Partnership
Looking for Extra EU Funds
About Me
The Laboratory for Nuclear Technologies Applied to the Environment (NucTechLab) is an R&D center for nuclear technologies applied to human and environmental health issues and was established in 2008 at the University of Ferrara and the Ferrara section of INFN.
NucTechLab has a consolidated expertise in environmental monitoring and in hardware and software development, with particular focus on automatic sensors for proximal-remote multiparametric (gamma, thermal, infrared and RGB) acquisitions. NucTechLab performs in-situ and airborne gamma-ray spectroscopy surveys and fast radiological characterization of an extensive number of samples for NORMs contamination.
The know-how of the Laboratory members includes spectral, multivariate and geostatistical analysis for thematic cartography and proximal-remote sensing techniques applied to precision farming. NucTechLab took active role in multiple founded projects with national and international partners from different backgrounds, fostering trans-disciplinary and cross-sector approaches.
Keywords and matching areas:
Favourite Calls

Innovation
Start Up
Horizon2020
Climate Sciences
Research
Who should apply to FTI, the Fast Track to Innovation?Are you looking for partners that can help you with a fast go-to-market of an industry-driven, innovative concept that has strong potential to make your company grow and scale-up?Do you see co-creation or open innovation as ways to advance your innovation cycle and enter the market within three years?Are you looking for substantial funding to t ...
Deadline Oct 27, 2020
- 111 days

Innovation
International Cooperation
Gender Equality
IT
Horizon2020
Climate Sciences
Research
Privacy
Resilience is critical to allow authorities to take proper measures in response to severe disasters, both natural (including climate-related extreme events) and man-made. Innovation for disaster-resilient societies may draw from novel technologies, provided that they are affordable, accepted by the citizens, and customized and implemented for the (cross-sectoral) needs of first responders. Scope: ...
Deadline Aug 27, 2020
- 50 days

Marine and Coast
Innovation
Environment
Aerospace Technology
Transport
Horizon2020
Open Source
Research
Privacy
Innovation for border and external security may draw, in particular, from novel technologies, provided that they are affordable, accepted by citizens and customized and implemented for the needs of security practitioners. Scope:Proposals are invited to address related research and innovation issues, in particular:Sub-topic 1: [2018] Providing integrated situational awareness and applying augmente ...
Deadline Aug 27, 2020
- 50 days