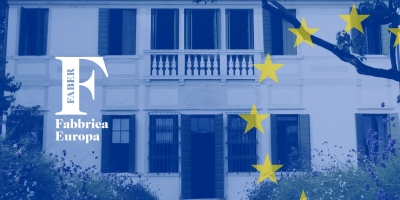 ISRAA - FABER, Fabbrica Europa
Looking for Partnership
About Me
FABER-Fabbrica Europa was born to promote scientific, cultural and technological innovation in the social sphere and in line with inclusion policies, universal design and smart community.
It is an innovation hub to aggregate public and / or private organizations that intend to develop their projects and activities within the silver economy.
It is a coworking site for the construction of European projects, connected with local, national and international realities, universities and public and private research centers, engaged in the search for innovations applied to social, and in particular, aging.
FABER is a platform for developing projects, joining consortia and applying for funding for European calls.
By actively participating in FABER, it will be possible to increase its corporate networking and to increase know-how to address the challenges and social opportunities of the Europe 2020 strategy.
Keywords and matching areas:
Ideas in Progress
Capacity Building
Social Innovation
Social Affaires and Inclusion
INTERREG
; Terzo avviso / Dritter Aufruf ; Asse prioritario 3: Istituzioni / Institutionen Obiettivo specifico 5: Rafforzamento della collaborazione istituzionale transfrontaliera in ambiti centrali dell'area di programma / Spezifisches Ziel 5: Stär...
Via Noalese, 40, 31100 Treviso TV, Italy
3 years ago