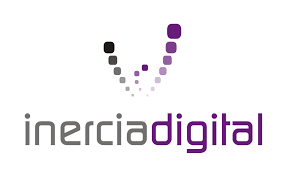 Inercia Digital
Looking for Partnership
Looking for Consultant
Looking for Extra EU Funds
About Me
Inercia Digital is a young Andalusian social enterprise established in 2012, focused on training, innovation and traineeship in digital skills at European level.
Our mission is to promote training and innovation in digital competences in all of Europe, developing the digital skills needed in education, for ICT professionals, labour force and all citizens.
DIGITAL SKILLS IN EDUCATION: Teaching and learning digital skills from an continuous learning perspective, including training for teachers.
DIGITAL SKILLS FOR ICT PROFESSIONALS: Developing high level digital skills for ICT professionals in all industry sectors.
DIGITAL SKILLS FOR LABOUR FORCE: Developing digital skills for the digital economy, upskilling, and reskilling workers, jobseekers; actions on career advice and guidance
DIGITAL SKILLS FOR ALL CITIZENS: Developing digital skills to enable all citizens to be active in our digital society.
Our vision is to become a leading social business at international level. We specialize in education and innovation in digital competences applied to promote education and employment, allowing all citizens to participate in our digital society.
Keywords and matching areas:
Ideas in Progress
Education, Training Centre or School
Adult Learning
Lifelong Learning
A best practice is a methodology and/or a technique or a group of tools, trainings modules and management strucures that we consider a good example to follow to achieve the results we have forecasted in our project
5 years ago