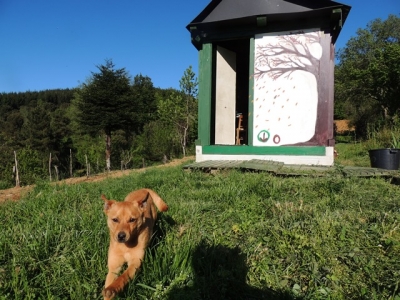 I-TENERE (INNOVATIVE STARTUP IN GREEN BUILDING)
Looking for Partnership
Looking for Consultant
Looking for Extra EU Funds
About Me
We are an Italian startup of newly established, made ​​up of young creative professionals and motivated. We have 5 patents and 2 prototypes and we have just finished the construction of the door that "breathe". At the moment we are looking looking for Italian and foreign investors/partners for the commercialization of the products (green building sector).
Keywords and matching areas:
Ideas in Progress
Rural Development
Entrepreneurship and SMEs
Environmental protection
Construction Technology
Architecture
Partnership Management
Crowdfunding
Fundraising
Business Development
Industrial Engineering
The innovation of our door is that it only uses natural materials, mainly lime and canvas sativa (canapulus) and solid wood frame (chestnut or fir). For the first time in the world there is a breathable door.    WE WANT TO CREATE A DIGITAL PLATFORM WHERE, EVEN THROUGH APP, IT CAN PERSONALIZE YOUR DOOR WHICH "BREAK". Having an online advertiser can choose length, width, thickness, choice of wo ...
89813 Polia, Province of Vibo Valentia, Italy
2 years ago