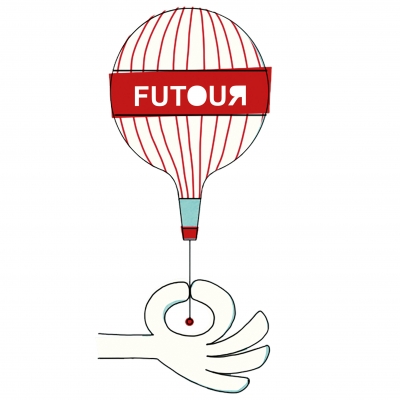 FUTOUR SAS
Looking for Partnership
Looking for Extra EU Funds
About Me
FUTOUR helps people and organisations to take decisions and co-create the future.
Challenging problems are transformed into creative ideas, innovations, strategies and solutions through dialogue, leadership, communication and participatory interaction.
As FUTOUR we are a fundamental partner in practically any project because we have a vast experience in the facilitation of participatory processes and methods and in the involvement of stakeholders when there is a need to understand needs, co-design and strengthen collaboration networks, design new services, strategies, policies, products and processes.
In national and international projects for public and private subjects we also carry out a very effective work of facilitation and internal support for the coordinators, to harmonize the visions, align the partners, strengthen the efficiency, effectiveness and impact of the projects.
We are also authors of the Innovation Camp methodology handbook, written with the JRC and the Committee of the Regions.
Normally we are not the ones who coordinate projects but we can write and lead work packages that involve co-planning phases in which the role of users and stakeholders serves to develop shared innovations, networks, communities of practice and socio-technological transitions.
Keywords and matching areas:
Ideas in Progress
Environment
Development and Cooperation
Digital Agenda for Europe
Transport
Environmental Law
Consumer Protection
Partnership Management
Relationship Management
Sociology and Economic Research
Most projects involving Innovations that envisage infrastructures or new plants inevitably face a strong resistance from local communities and prenure groups. This is sometimes Called the Not in My Back Yard or NIMBY sindrome and occurs even where evidence demonstrates that the real impact is irrelevant while the benefits for the community can be very positive. We have been involved in many con...
Viale Antonio Gramsci, 19, PI, Italy
4 years ago
Entrepreneurship and SMEs
International Cooperation
Urban Development
Regional Policy
Digital Agenda for Europe
Cross-border cooperation
Euro-Mediterranean Relations
Sociology and Economic Research
Policy Evaluation and Governance
Territorial Cooperation
We are looking for partners with projects involving complex socio technical innovations and societal challenges, where there is a strong need to facilitate and empower effectively the stakeholders and beneficiaries involved in the design and implementation of the innovation and transformation, so as to have a strong scalable impact. We have a vast experience in change and improve...
Viale Antonio Gramsci, 19, PI, Italy
4 years ago