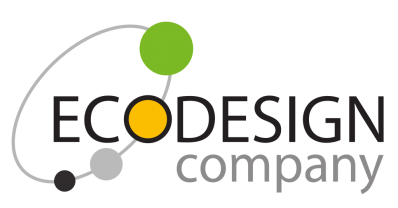 ECODESIGN company GmbH
Looking for Partnership
Looking for Extra EU Funds
About Me
We are consulting engineers, specialized in sustainability and product development, namely Ecodesign. We train staff to build capacity within companies or collaborate closely with our clients across various sectors, to successfully integrate environmental issues in product development.
We have more than ten years expertise in the integration of Ecodesign into product development, and as such we help our clients assess and improve their products and communicate their environmental performance. We deliver services with robust and clear information and in compliance with international standards ISO 14040 and ISO 14044, for Life Cycle Assessment (LCA).
Our team of experts covers various fields such as mechanical and chemical engineering, physics as well as environmental and resource management. We are proficient in English, German, and Spanish.
We design and deliver training and capacity building, offering seminars and customized trainings on the topics of Life Cycle Assessment (LCA), Product Carbon Footprint (PCF), compliance and Ecodesign. In these hands-on trainings we use our own software, ECODESIGN+ for the assessment of the Carbon Footprint of products.
We have also developed and introduced to the market our own line of sustainable beekeeping products, and as such understand the product development challenges first hand, and can effectivelly support partners in engineering and product development projects, including measurements and on CAD tasks.
Keywords and matching areas:
Ideas in Progress
Low-Carbon Technology
Low-Carbon Economy
Energy Efficiency
Intelligent Energy
Eco-Innovation
Smart Cities
Industrial Manufacturing
Innovation & Research
Industrial Design
Industrial Engineering
We are interested in technical cooperation and research projects. We have brought our product and ecodesign competence to projects in European research programs, delivering key results as a reliable SME partner (We are registered in the Research Portal ECAS and have a validated PIC).
Neubau, Vienna, Austria
3 years ago