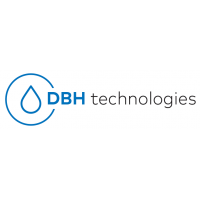 DBH Technologies
Looking for Partnership
Looking for Extra EU Funds
About Me
DBH is a company that has a vast experinece in development of food technology and applications. We create innovative formulations and products for our customers in the food, beverage and food supplements industry.
We also have developed a novel processing technology for drying thermolabile materials Carbon Dioxide Assisted Spray Nebulization Drying Technology (CASND) that can be used in food, pharma and cosmetic industry.
We seek contractual or collaborative reserch projects in the food area where we could utilize our know-how or technology.
Keywords and matching areas:
Ideas in Progress
Agrifood
Biotechnology
Innovation & Research
Nanotechnology and Nanosciences
Horizon Europe
Industrial Engineering
We are looking for industry partners or research organizations that want to solve particular market challenges in the food sector. We are keen to cooperate in food applications, food processing (esp. drying), food chemistry/biochemistry.
Černčice, Czechia
5 years ago