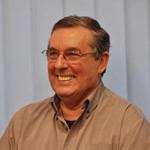 Ivan Dvorak
Looking for Partnership
Looking for Extra EU Funds
About Me
I am a co-owner of several SMEs registered in the Czech ;
My main activity is consulting in start-up preparation, take-off and scaling, namely fudrasing (both public and private and local as well as EU funds) for various stages of this process.
Currently we are operating 2 consultancy copanies: ILA and Inosfera and promoting OFFORM3D, the start-up focused on digital fashion.
We follow Horizon Europe, Creative Europe and Digital Europe Tool, Interreg, Eureka and many others.
We are able to cooperate in (i) technology assesment, (ii) innovation management, and (iii) knowlede and technology transfer.
Keywords and matching areas:
Ideas in Progress
Innovation
Start Up
Technology Transfer
E-Health
Erasmus+
Creative Industries
Creative Europe
Horizon Europe
Mental health
Green Deal
We are looking for participation in a project where we can offer our expertize in start-up launching, take-off and scaling and fundraising for this process.
1 year ago