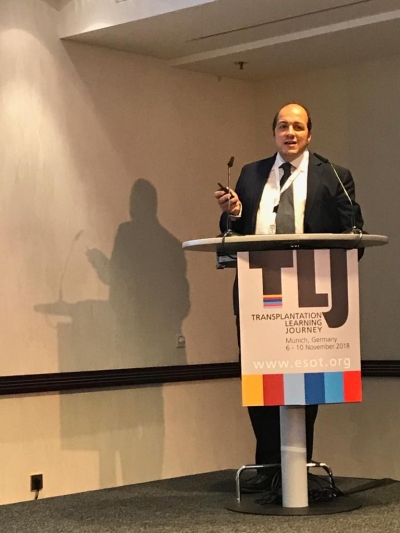 Cristiano Amarelli
Looking for Partnership
Looking for Consultant
Looking for Extra EU Funds
About Me
A cardiac surgeon deeply involved in Heart Transplantation and Mechanical Circulatory Support trying to build up a network of knowledge aiming to offer the best medical and surgical treatment to patients suffering from end-stage heart failure.
I am working on a national base to improve the Allocation's Criteria for Heart Transplantation in a similar way as it happens in the USA and other international systems, I am looking at offering more equitable use of heart transplantation and mechanical circulatory support.
I would be interested in international collaborations on heart preservation and reconditioning during transplantation looking to increase the number of donors and reduce perioperative hazard for graft failure.
Keywords and matching areas:
Ideas in Progress
Biotechnology
E-Health
Innovation & Research
Medical Biotechnology
Education and Training
Horizon Europe
Biostatistics
Go beyond organ shortage through diffusion of the donation culture and better allocation protocols and preservation methods. Promote a better understanding of the impact of MCS on Quality of Life. Improve life expectancy and QOL of heart failure's patients.
Riviera di Chiaia Napoli
5 years ago