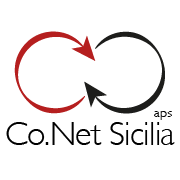 Co.Net Sicilia
Looking for Partnership
Looking for Extra EU Funds
About Me
Sicilia is an association for social improvement founded in Palermo in 2014. Its main aims are contributing to the territorial development, the promotion of intercultural exchanges and of European social cohesion. In this sense, it has been focusing on the development of rural tourism through the promotion of territorial resources (high quality and organic food, natural and agri-cultural heritage) and international exchanges. In the last few years, in fact, developed a methodology based on interlacing rural tourism and youth mobility projects, because we believe that intercultural know-how exchange and the promotion of European cohesion have a strong impact on the local level.
Keywords and matching areas:
Ideas in Progress
Rural Development
Sustainable Development
Sustainable Tourism
Tourism
Education and Training
Erasmus+
We are looking for a lead applicant partner to join the team work of our KA202 project ";. The project is about VET education in innovative local-based forms of sustainable tourism. Please, have a look at the abstract below and get in touch! We are looking exclusively for partners from Netherlands, Denmark, Sweden, Poland, Czech Republic, UK, Latvia, Estonia, Lituania, Germany, Belgium.   ...
Historical centre of Palermo, Palermo, Province of Palermo, Italy
2 years ago
Agrifood
Rural Development
Social Farming
Entrepreneurship and SMEs
Capacity Building
Sustainable Tourism
Education and Training
Lifelong Learning
Cultural heritage
IT for Heritage
This project aims to develop, structure and share the professional knowledge about local -based sustainable tourism We will involve European VET providers and educational institutions in a professional training and self-training process in order to face together the challenges of contemporary tourism. Contemporary tourism businesses, in fact, in the last decade have been experiencing the chall ...
Palermo, Italy
3 years ago