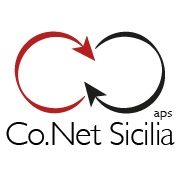 Non Profit
Looking for Lead Partner
---
We are looking for a lead applicant partner to join the team work of our KA202 project ";. The project is about VET education in innovative local-based forms of sustainable tourism. Please, have a look at the abstract below and get in touch!
We are looking exclusively for partners from Netherlands, Denmark, Sweden, Poland, Czech Republic, UK, Latvia, Estonia, Lituania, Germany, Belgium.
The project (Rural Innovative Sustainable Tourism for VET) aims to develop, structure and share the professional knowledge about local -based sustainable tourism We will involve European VET providers and educational institutions in a professional training and self-training process in order to face together the challenges of contemporary tourism.
Contemporary tourism businesses, in fact, in the last decade have been experiencing the challenge of new forms of tourism, but also a lack of an adapted and updated professional education in this field. All over Europe and beyond contemporary tourists want to enjoy authentic territorial realities together with local inhabitants. On the other hand, the increasing presence of sharing economy websites and apps encouraged several non-professionals to open up to tourism business. Both these phenomena contributed to the development of non-structured practices in the contemporary forms of hospitality and to the increasing obsolescence of traditional business models.
In this framework, we want to develop a strategic partnership with other European VET providers, higher education institutions, small and medium businesses and local administrations in order to structure these practices in a sharable form of professional knowledge.
We will work during 33 months with partners active in the following frameworks:
rural tourism,
bottom-up tourism development;
local-based tourism;
natural areas tourism;
sustainable tourism;
digital tourism;
territorial marketing;
territorial brand development.
The project will be structured in three phases:
analysis of existing data about tourism, new forms of hospitality and enjoyment of territories, digital tourism;
organisation of local experiences and practices in a sharable form of professional knowledge;
development of tools for sharing the professional knowledge.
---
Rural Development
Sustainable Development
Sustainable Tourism
Tourism
Education and Training
Erasmus+