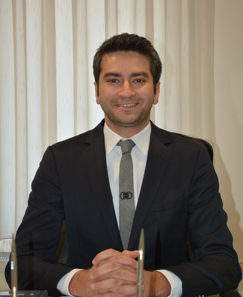 Burak Ozdogan
Looking for Partnership
About Me
I am Assistant Professor of Accounitng and Finance in Faculty of Economics and Administrative Sci. of Manisa Celal Bayar University Turkey. I am currently teaching accounting and entrepreneurship courses in the faculty for undergrads and accounting theory and share economics courses in the institute for grads. I had my own company as an entrepreneur which lasted before my academic career and had a great opportunity to understand real business world as a failed entrepreneur. I've completed my PhD of Business in Manisa Celal Bayar ;
I have strong communication and team work skills and willing to join a European Project since I've never been one. On the other hand I have been in local projects in Turkey supported by The Ministry of Science Industry and Technology ;
Keywords and matching areas:
Ideas in Progress
Start Up
Higher Education
The concept idea is based on teaching entrepreneurship in undergraduate level with a deeper integration with the entrepreneurship ecosystem. By creating a virtual incubation center gamification, students can experience the needs of a StartUp and consider themselves as incubators or angel investors or StartUps in different ;
Umut Mahallesi, 3877. Sk. No:5, 35120 Karabağlar/İzmir, Turkey
2 years ago
Accelerators
Entrepreneurship and SMEs
Innovation
Single Market
Start Up
Technology Transfer
Audits and Controls
Financial Management
Financial analysis
I'm currently looking for partnerships to enhance my project management skills and create valuable relations as well as contributing to the European objectives.
Umut Mahallesi, 3877. Sk. No:5, 35120 Karabağlar/İzmir, Turkey
2 years ago