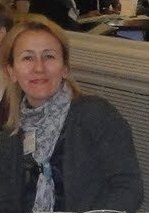 Ayse Bilgic
Looking for Partnership
Looking for Extra EU Funds
About Me
Hello, I am Ayse Bilgic. I work in a general high school in Edremit Turkey (around Aegean Sea). I am a history teacher and project coordinator over 15 years now. We are exprienced with Erasmus+ KA1 and KA2 partnerships. We have carried out over 8 projects in School Education and Youth Partnerships and exchanges. We are looking for new partners in Erasmus+ Education and Youth Projects. We have done projects on ICT, STEM, Foreign Language, Multiculturalism, Participation, Flipped Classrooms and so on.
Keywords and matching areas:
Ideas in Progress
Education, Training Centre or School
Education and Training
Erasmus+
Youth Exchanges
Arts Education
Cultural heritage
Digital Culture
Human Sciences
English
We would like to be partner in school education and youth partnership or youth exchanges. We are very experienced team in our school.
Edremit, Turkey
1 month ago