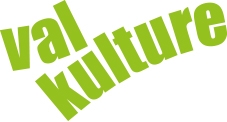 Association Wave of Culture
Looking for Partnership
Looking for Extra EU Funds
About Me
Association Wave of Culture has been active for 15 years as a promoter of the Croatian cultural ; As such, our activities include organization of cultural and artistic events and activities, lectures, seminars and forums to valorize Croatian tangible and intagible heritage in new and creative ways. Our main objective is to recognize Croatian heritage yet unpresented, and to create new cultural and tourism products, all the while encouraging general public to actively participate in the process. These activities are accompanied by the publishing of books, magazines, video and audio records from the area of activity of the Association, and cooperation with related organizations in Croatia and abroad.
One of our most successful products is the first and largest festival of legends, myths and narratives in Croatia - LegendFest. This year was the 12th year that the festival took place in the picturesque Istrian town of Pićan and the third year in the Krka national park.
We are also currently participating as responsible partners for Croatia in the Interreg Slovenia-Croatia project, with a goal of creating a cross-border tourism product based on the itineraries that summarize the intangible cultural heritage of Istria.
Through our projects we hope to offer platforms for cultural and artistic production, create cultural and social sustainability in local communities, encourage entreprenuership in their inhabitants and to evoke a feeling of pride for their heritage
Keywords and matching areas: