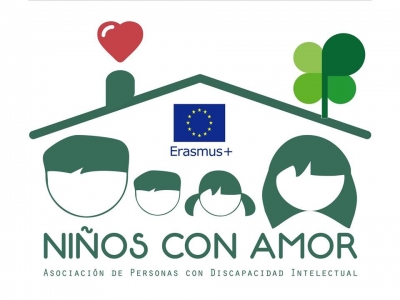 Asociación de Personas con Discapacidad Intelectual NIÑOS CON AMOR
Looking for Partnership
Looking for Consultant
Looking for Extra EU Funds
About Me
The NIÑOS CON AMOR Association serves People with Intellectual Disability in adulthood.
At present, the Association serves 107 people with disabilities. These people are in day centers and perform activities to improve their quality of life.
In addition, work will be undertaken to implement inclusion activities, actions to promote autonomy, promote self-determination and implement full integration.
In the centers, there are people from the age of 21 to 65 and therefore it is necessary to look for activities for such a wide range of ages.
Therefore, we are looking for entities, partners and collaborators that encourage the exchange of people, professionals and users to improve good professional practices.
Keywords and matching areas:
Ideas in Progress
Capacity Building
Human Resources
Social Innovation
Social Affaires and Inclusion
Erasmus+
European Voluntary Services
Social and Welfare
Violence
Migrants and Refugees
Social professionals from the disability sector, immigrants, people at risk of social exclusion, minors and the elderly co-generate good practices. It is necessary that there are professionalised social entities in Europe. To improve the management of resources and to promote the proper functioning of entities. Foundations and Associations need to be professionalized. They m...
Seville, Spain
4 years ago
Social Affaires and Inclusion
Minority groups
Erasmus+
European Voluntary Services
European social fund (ESF)
Crowdfunding
Fundraising
Social and Welfare
Exchanges between people with special educational needs, people with intellectual disabilities, groups at risk of social exclusion and people with problems of social adaptation. Encourage fundraising, networking, and good practices among sector entities.
Seville, Spain
4 years ago