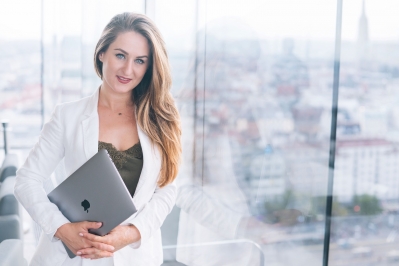 Ana Turcan
Looking for Partnership
Looking for Extra EU Funds
About Me
Metis GmbH is a European consultancy offering knowledge-based services in the fields of policy design, policy research, programme implementation and evaluation in a wide range of European policies. Clients include national and regional governments in Austria and abroad (EU Member States, Candidate Countries and Potential Candidates), the European Commission, the European Parliament and the Committee of the Regions. The company has offices in Vienna and Brussels.
The company's areas of expertise encompass all areas of socio-economic development:
• Regional, urban and rural development, Cohesion policy,
• cross-border and transnational cooperation,
• employment and labour market policy, HRM and training,
• innovation, research & technological development,
• sustainability, environmental policy, transport,
• agricultural policy,
• competition policy, and
• EU enlargement and neighbourhood policy
The competencies of Metis GmbH cover all phases of both the project and the programme cycle, from studies and analyses, programme design and project pipeline management, on to implementation, monitoring and evaluation as well as controlling. In most cases, the programmes and projects managed by Metis GmbH are related to European policies and funding instruments (ERDF, ESF, EAFRD).
The Managing Board of Metis GmbH consists of the company owners and founders Herta Tödtling-Schönhofer and Peter Schneidewind. Herta Tödtling-Schönhofer is Managing Director as well. The company employs a team of 19 experts and support staff mastering in total six European languages (German, English, French, Spanish, Italian and Slovenian). The Metis network includes an international pool of approximately 800 experts from a wide range of fields of expertise, who cooperate with the company on a freelance-basis. Metis GmbH is familiar with Europe-wide evaluation standards having well-established procedures for meticulous quality control of all services provided.
Keywords and matching areas: