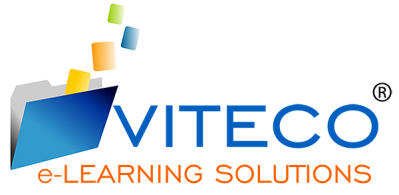 Viteco Srl
Looking for Partnership
About Me
VITECO is a provider of technologies for long-distance training and it is leader in e-learning sector, having its own e-learning platform and a solid expertise on open source platforms. Its core business is based on VET and development of web-based solutions for collaborative learning and educational content management with a special focus on the development of hard and soft skills in several fields.
We supply complete and integrated solutions built around different target users' needs. Thanks to the experience gained throughout the years in the domain of knowledge and content management, VITECO makes it possible for several organisations to develop their own "store of knowledge", obtaining significant competitive advantage. Its products are simple and smart platforms which give teachers & students access to a great variety of contents and to the "e-learning experience" without requiring specific IT competences.
VITECO is involved in projects focused on shool education and VET. It is a SME active in particular in developing edutainment activities that boost multiculturalism, social inclusion and active citizenship. Among its actions, Viteco deals with the development of audiovisual materials, video games and multimedia tools. In every project in which it is involved it aims at founding innovative ways to involve a wide audience in the raising of awareness regarding minorities.
In addition we usually give strong support to consortium also by leading all those activities connected to the Dissemination & Exploitation of the project, since we have our Marketing & Communication office within, specialised in digital communication and web marketing and as it's tailor-made, we have gained excellent results in many projects (include development of visual identity of the project, leaflet, website, Diss. Plan, newsletters, setting up and monitoring of social )
Keywords and matching areas: