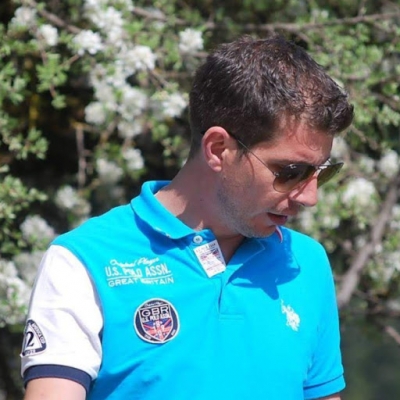 Vasileios Alichos
Looking for Partnership
Looking for Consultant
Looking for Extra EU Funds
About Me
Óla xekínisan san chómpy. Mou árese i melissokomía kai pántote me entyposíaze i koinonía tis mélissas, i opoía eínai mitriarchikí kai leitourgeí syntetagména. Sigá sigá to chómpy árchise na me aporrofá, na me traváei ólo kai pio kontá kai kápoia stigmí na monopoleí to endiaféron mou. Tóte skeftíka na to káno epángelma. To 2006 archísa na parágo to dikó mou méli kai sigá sigá erchótan i exélixi tis epangelmatikís mou enaschólisis.
It all started as a hobby. I liked beekeeping and I was always impressed by the bee community, which is matriarchal and works in harmony. Gradually the hobby began to absorb me, to draw me closer and closer and at some point to monopolize my interest. Then I thought of making it a profession. In 2006 I started producing my own honey and slowly my professional development was progressing.
Since 2014, I have been primarily a beekeeper and owner of the Organic Bee Farm beekeeping laboratory. The only goal is to produce honey and beehives such as pollen, royal jelly, propolis and honeycomb. What is important for us, what is guided by our work, is the observance of the correct rules of beekeeping practice, avoiding any processing, any unnecessary intervention, so that what is produced is natural and raw. Honey has a strong antioxidant, antimicrobial and cytoprotective effect. A true treasure of health and strength.
Vasileios Alichos
Architect & Professional Beekeeper
Secretary of the Beekeeping Association of Achaia
Keywords and matching areas: