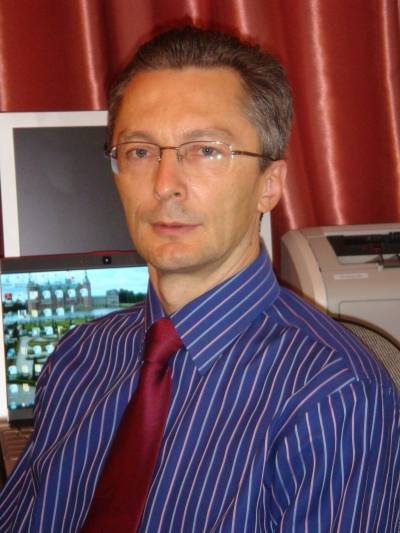 Prof. Sergii Riabov, Institute of Macromolecular Chemistry the NAS of Ukraine
Looking for Partnership
Looking for Extra EU Funds
About Me
Supramolecular Chemistry and Polymer Chemistry; Cyclodextrin chemistry (development of inclusion complexes, synthesis of functionalized cyclodextrins and polymers on their base); Functionalised polymers: Natural polymers and their compositions (chitosan, cellulose, starch, pectin); Biodegradable polymers, their modification and characterization;
expert in Polymer and Supramolecular chemistry, especially in natural polymers and their compositions. Cyclodextrin chemistry (development of inclusion complexes, synthesis of functionalized cyclodextrins and polymers on their base).
Keywords and matching areas:
Ideas in Progress
Environment
Pharmaceuticals
Environmental protection
Co-operation in the development of biodegradable polymers and materials, especially for food packagings. Polymer matrices, supramolecular systems and inclusion complexes for drug delivery.
Хрещатий яр, Київ, Ukraine
7 years ago