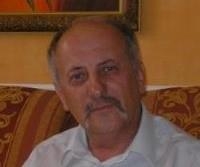 Ulian Bilotkach
Economics
International Project Management
About Me
Key qualifications:
Over 26 years of general professional experience. This has included to date:
over 18 years of consulting experience in international development projects related to socio economic development, environment, institution building and environmental infrastructure investment, and local government and municipal services development in transition countries;
over 18 years of proven specific experience working at a senior management/consulting capacity in sustainable development projects especially focusing on water & wastewater and heating infrastructure development and municipal services improvement;
over 7 years in investment planning and implementation, including consulting services for PIU support and contract administration and supervision;
over 10 years in monitoring and evaluation of development projects financed by international donors and financial institutions;
over 8 years in implementing or overseeing the procurement of works, goods and services in accordance with EU and EBRD policies and rules in international context.
In depth familiarity with EBRD project preparation and project implementation procedures, including preparation of terms of references for consulting services; technical specifications for equipment supply/installation and works and tender documents; conducting respective procurement. Full familiarity with FIDIC rules and guidelines.
Over 10 years of in-depth experience in contractual matters related to consulting services, including contract procurement and award and contract implementation, from working both as consultant and an executive of a consulting firm.
Over 15 years of valued expertise in managing and coordinating expatriate and local technical experts.
Proven competency as senior expert on large development projects (including programme and project development), dealing with environment, regional and municipal development issues, and municipal water & wastewater services.
Profound experience in preparation of evaluations, baseline surveys, inception reports, overall and annual work plans and budgets, progress (monthly, quarterly, annual) reports, project proposals and terms of references.
Proven interpersonal skills and deep knowledge of a participatory approach.
Ideas in Progress
Innovation
Social Innovation
Justice
Education and Training
Analytics
International Law
Civil Law
Relationship Management
Marketing
Public Safety
Some time ago, I have written this Guide with an intention to pubish it some day, however, not many indicated their interest in it yet. One can download the Table of Contents and first chapters of the Guide from my website at ulianb-dot-com or find them attached to this idea ; If you find this Guide interesting and useful, any help with getting it published and promoted would be most ...
Kyivs'ka oblast, Ukraine
7 years ago