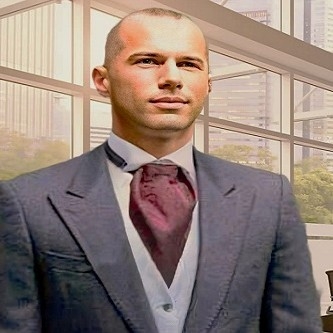 Prof.Dr.Daniel Cebo
Looking for Partnership
Looking for Extra EU Funds
About Me
My research seeks to clarify fundamental scientific questions and controversies through interdisciplinary approaches. This work is at the interface between biomedicine, technology, and the humanities.

I enjoy exploring the unknown, the thrill and the sense of achievement that comes with getting the unknown familiar. This passion has inspired me to create significant transitions at every stage of my career, both conceptually and methodically. I choose specific research projects that improve human health and explore fundamental biological aspects of human life including rejuvenation, longevity, life extension and biological immortality.

Currently, I am focusing on problems that the rest of the academic world is ignoring, either because the problems are not yet recognized as important or because it is unclear how to explore them; and I am trying to advance their understanding to the point where a larger intellectual community can engage with them productively.
Expertise and Interests: Biomedical Informatics • Addiction Medicine • Emerging Infectious Diseases • Molecular Medicine • Public and Global Health • Digital Epidemiology • Human Genetic Modifications • Human Enhancement • Biological Immortality • Longevity, Life Extension and Biological Immortality
Keywords and matching areas:
Ideas in Progress
Sustainable Development
Innovation & Research
Medical Biotechnology
Project Development
The number of deaths from cancers worldwide is staggering—;million deaths in 2020 according to the WHO! In the EU alone 20% of all deaths are due to cancer each year. This project  is driven and motivated to help fight these various forms of cancers around the world using advanced and innovative software tools for fast and effective early diagnosis and ;hope to contribute to the fight for eradicat ...
Berlin, Germany
6 months ago
Sustainable Development
Innovation & Research
Medical Biotechnology
Project Development
Advances on a broad front in biology, cognitive science, and computer technology challenge our conventional conceptions of human existence and call into question the terms of self-description that describe our distinctive position and function within the order of creation. These developments blur the boundaries between people, animals, and computers, creating theoretical and practical questions of ...
Berlin, Germany
7 months ago