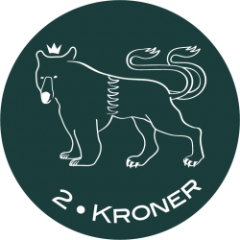 2Kroner Julia Keil und Jan Schröder GbR
Adult Learning
Erasmus+
About Me
2Kroner is a small private training and consulting service provider within the fields of Diversity, Intercultural Communication, Project Development & Management as well as (EU) Fundraising in Germany. 2Kroner offers bespoke services for both the private and the public sector as well as for NGOs. 2Kroner is dedicated to the concept of lifelong learning and aims to enhance and promote equal opportunities and measures of empowerment for people from all paths of life, who are disadvantaged by structural discrimination. The founders of 2Kroner have successfully completed several EU- projects, and have assisted in further public founded projects.
Ideas in Progress
Social Affaires and Inclusion
Gender Equality
Minority groups
Education and Training
Adult Learning
Erasmus+
Arts Education
Cultural heritage
Digital Culture
Rights, Equality and Citizenship Programme
PLEASE ONLY CONTACT US IF YOU ARE THE FUTURE LEAD MANAGER OF A PROJECT OR YOU ARE ACTING ON BEHALF OF THEM! The COVID-19 pandemic shifted the focus towards digital formats within the field(s) of learning. Our offer for relevant future educational projects: Enhance your learning focused project with videoscribes Develop ...
Mitte, Berlin, Germany
1 year ago
Education and Training
Adult Learning
Erasmus+
We were looking for 1 experienced projectcoordinator (Leadpartner) and 1 tech partner: Erasmus+ KA2 strategic Partnership with intellectual outputs in the field of adult education (or transsectoral adult education/ Youth (24 Month) for our project idea "visEUalisation– How to implement hand drawn and animated videos into teaching". The project now has been finalised and a...
Mitte, Berlin, Germany
4 years ago