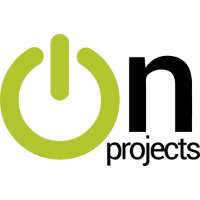 ON projects
Looking for Partnership
About Me
OnProjects offers a comprehensive consultancy service in project managing: tell us your idea and we will help you evaluating its feasibility, finding the instruments to put it into practice and managing the project based on it.
Specifically, the services offered by OnProjects are:
Project Management
Feasibility study: feasibility study of a project idea aiming at developing services or products;
Development of the aspects related to the project management: estimation of the budget and human resources needed to carry out the activities, scheduling, work packages, tasks planning and distribution amongst the team members and partners, milestones and products planning, impact analysis and planning of dissemination and promotion measures;
Analysis and search of the potential financing instruments (European and National programmes);
Management of bureaucratic and administrative aspects related to the project application for a grant;
Search of partners, at National and European level, which may bring to the project knowledge and enthusiasm;
Project start-up and management of the related administrative aspects;
Management of the communication with the project transnational partners and with the financing body;
Search of highly qualified professionals in order to externalize specific tasks such as: the graphic design of the project image, the programming and maintenance of a webpage, the translations.
Project external evaluation
Project risk analysis;
Monitoring of the project development and evaluation of the fulfillment of the foreseen objectives and milestones;
Implementation of corrective measures in case of deviation from the project planning;
Final analysis of the objectives fulfillment level;
Project administrative monitoring.
Keywords and matching areas: