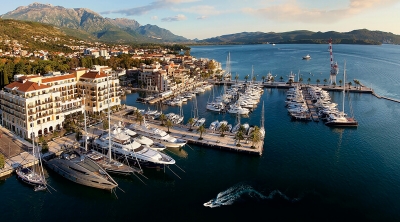 Municipality of Tivat, Montenegro
Looking for Partnership
Looking for Extra EU Funds
About Me
Tivat is located in the central part of the Boka bay, on the western slopes of the hill Vrmac (765m). Tivat bay is the largest of four bays in the Bay of Kotor. Tivat bay with "Krtole" archipelago conquers every visitor. It covers an area of 46 km2, of which is about 5 km2 out on the open sea. Tivat has about 14,100 inhabitants and it is located at 42 ° 26' north latitude and 18º42' east longitude. Tivat as the city began to develop during the late XIX century when the military seaport Arsenal was established. Until the construction of "Arsenal" the land in Tivat holdings in the hands of the feudal nobility from Prcanj, Perast, Dobrota and Kotor. Today Tivat is modern city oriented to the development of tourism as a priority activity. Along the coast of Tivat is dotted with small attractive harbors, bays and numerous beaches whose area is 30 000 m2. With its location in the Bay of Kotor, with Prevlaka peninsula and the island St. Marko, a luxury marina for mega yachts "Porto Montenegro" with its famous beach "Przno", and other investment projects, Tivat is added to the tourist map as an attractive tourist and nautical destination. Tivat has a typical Mediterranean climate with mild but rainy winters and warm summers. The mean annual air temperature is 15 ° C. This is the sunniest city of Kotor Bay with hours of sunshine during the year. The most frequent winds are "bura" (north-east wind) in winter, and "maestral" (northwest wind) in the summer. "Jugo" is a common wind in autumn and winter, it is warm and brings a lot of rain. Precipitation in Tivat is exclusively in the form of rain, while other forms of precipitation here is a rare occurrence. Average annual rainfall is 1,755 mm. Precipitation is most characteristic for the cold time of year. Due to such climatic conditions Tivat is suitable for development summer and winter tourism. On Tivat Riviera sea is clean and the air is mild tonic. Due to the favorable climate and good geographical position, Tivat has rich horticultural potential. Apart from various local Mediterranean plants, there is also a number of exotic plants which sailors brought from all over the world. Different plant species such as magnolia, mimosa, camellia, oleander, agave, bougainvillea, eucalyptus, and other Chilean dishes, here are well acclimatized.
Tivat is also well connected with the immediate and distant destinations as well as with European countries by air (via the international airport Tivat) road and maritime connections.
The Municipal Assembly has 32 members. Total number of employees in local administration is 150 with protection and rescue services. Local administration is performed by Secretariats: Secretariat for Spatial Planning and Environmental Protection, Department of Administration and Social Affairs, Department of Housing - Utilities and Transportation and the Secretariat of Finance and Economic Development / 3 services / Office Chief Administrator, Mayor Office and Civil Protection Service and Rescue / 2 Directorate / Directorate of Investment and Economic Development and Property Directorate /.
Stable municipal budget, good political relations have created a favorable environment for the development of the city and the arrival of foreign investors. In the Municipality of Tivat in recent years carried out a number of activities on the preparation of planning documents. We adopted: Regional zoning plan until 2020, a large number of detailed urban plans, urban projects and study site, Strategic development plan for the period 2012-2016, Program of improvement energy efficiency.
Keywords and matching areas:
Ideas in Progress
Marine and Coast
Entrepreneurship and SMEs
Energy Efficiency
Environmental protection
Cultural heritage
EU Strategy Adriatic-Ionian Region
EU Strategy Danube Region
European Regional Development Fund (ERDF)
IPA CBC
INTERREG
We have experience in different projects in different programmes of EU. Last year we completed the implementation of 5 projects from the IPA CBC and Adriatic programs and currently we are implementing 4 EU projects, working together with many partner organizations focusing on environmental protection, energy efficiency, cultural and historical heritage, economic development, tourism, etc.
Tivat, Montenegro
6 years ago