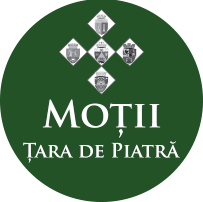 Motii Tara de Piatra
Looking for Partnership
Looking for Consultant
Looking for Extra EU Funds
About Me
Motii Tara de Piatra is an Intra-Community Development Agency, focused on developing mountain-based communities in Apuseni Mountains from Romania. Currently we have 63 members, represented by the mayors from 63 villages and our mission is to create a platform for skills development for citizens, farmers, startups and SMEs from mountain regions. We integrate a range of activities around specific challenges from education, health, agriculture and infrastructure to be addressed in the context of the programms and policy priorities.
Keywords and matching areas:
Ideas in Progress
Regional Public Authority
Agrifood
Biodiversity
Food Safety
Rural Development
Social Farming
Accelerators
Entrepreneurship and SMEs
Education and Training
Adult Learning
Research
Located in the heart of Apuseni Mountains, our Association relies mainly on cooperation between public administration, start-ups and industry, universities, research institutes, similar or complementary ecosystems, mentors, experts, consultants and citizens.
Zlatna, Romania
3 months ago