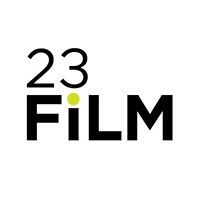 23 FILM - New Media Production
Looking for Partnership
Looking for Consultant
Looking for Extra EU Funds
About Me
We are an independent production company based in Transylvania - Romania specialized in Film Production.
We make Films, Documentaries, Commercials and Corporate Videos.
We are looking for strategic partners with whom to cooperate on cultural and educational projects that are linked with film and cinema.
Keywords and matching areas:
Ideas in Progress
Education and Training
Creative Industries
Film and Media
Cinematography
We are interested in searching for a partner with whom to develope a Film Education Program for youngsters through Creative Europe support funding. The call is due to have a deadline in March 2020. Those interested please send us notification through this platform.  
Cluj-Napoca, Romania
6 months ago
Creative Europe
Project Development
I am looking for partners from other EU countries with whom to develop projects upon this call. I am interested in finding Film Production Companies and also consultants willing to envolve in this peroject. For other details please contact us through this platform or by email. Details upon the project in the link:
Cluj-Napoca, Romania
1 year ago