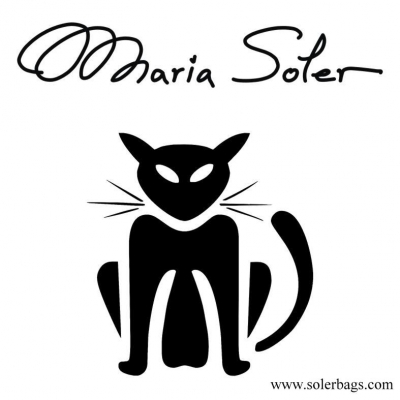 Maria Soler - Managing Director
Looking for Partnership
About Me
SOLERBAGS is a Spanish manufacturing textile company which offers subcontracting, consulting service agreements to companies developing new fabrics or innovative textile products and production in industry
Spanish company specializes in designing, manufacturing and exporting all type of bags, accessories and covers offers a range of consulting services. The company is offering its knowledge and experience to international partners in need of innovate fabrics consulting services, subcontracting or service agreement, product development and smart manufacturing industry
The company with more than 4 generations´experience in fabrics manufacturing offers consulting services to international companies in the process of developing new textiles and fabrics products in any field. The company is open and offers to any international partner for a subcontracting or service agreement. As manufacture, designer and having expertise in manufacturing, the company has the capaciity to design, manufacture innovative textile articles in different fields in advanced manufacturing industry MADE IN SPAIN.
The company offers smart thinking, customized products, close cooperation, creativity, design, know-how and high-tech standards, and 100% Made in Spain products. All of their products and production systems are environment-friendly (100%Made in Green) and respecting social responsibility standards.
The company offers their services to companies needing innovation in textiles and fabric manufacturing solutions in any field and article. In particular, these solutions can be categorized into three stages of the development:
Analysis and specifications of the innovative textile soltuion.
experimentation with raw materials to identify the best solution.
development and texting to ensure specifitacions are fulfilled (processes by experimental variation).-
Flexibility: The company has the knowledge and experience to design, manufacture and "Made in Spain" production. Textile know-how, over 30 years company´s experience in dealing with several sectors; fashion, technical, industrial and protections fabrics, travel, sports,automotive, aerospace, naval wearable textiles.
-High quality and innovative products.
-Environment-friendly production system (100% Made in Green)
-High level of social responsibility standards.
-International market experience for more than 25 years.
100% Made in Spain products. Own manufacturing facilities in Spain.
-Global manufacturing solutions, from designing to garment production.
Partnership with textil research centers.
Keywords and matching areas:
Ideas in Progress
Technology Transfer
Aeronautics Industries
Creative Industries
COSME
Creative Europe
FIWARE Accelerators Programme
INTERACT
Civil Engineering
Research
European Union
Dear Sir/Madam  My name is Maria Soler and I am designer and co-owner of SolerBags company, a family Spanish company founded in 1880 specializes in designing manufacturing and exporting bags accesories and convers in different fields; such as 1).- FASHION ,(we have our own ecological brand of accesories in the market, MARIA SOLER, Shops with SOUL) 2).-Miltary-defense (we design and develo ...
03330 Crevillent, Alicante, Spain
3 years ago
COSME
Creative Europe
European Regional Development Fund (ERDF)
European social fund (ESF)
FIWARE Accelerators Programme
Horizon2020
INTERACT
European Union
INTERREG
Urban Innovative Actions
I am looking for a EU Consortium in which I can bring my knowlege and expertise in the textile innovation and MADE IN SPAIN production. My company-factory is located in Alicante,Spain. We protec the design and MADE IN SPAIN Production. Solerbags is good at product development, innovative textiles and MADE IN SPAIN produccion.
03330 Crevillent, Alicante, Spain
3 years ago