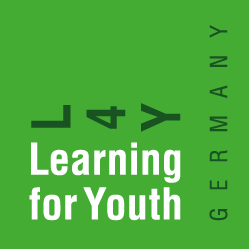 L4Y Learning For Youth GmbH
Looking for Partnership
Looking for Extra EU Funds
About Me
L4Y Learning For Youth's objectives;
– Transfer innovative ideas to youth work.
– Modernizing youth work with digital tools.
– To improve young people aware of cultural diversity.
– To enhance young people's skills for future jobs.
– To help to solve the integration problem of refugees, asylum seekers, and immigrants.
Our work areas are;
– Team Working,
– Creative/Critical Thinking,
– (Social) Entrepreneurship,
– Improving learning efficiency and digital skills.
Lately
– Quantum Programming
Our target group is 18-25 years old local and migrant background young people, including fewer opportunities.
L4Y has founded in Pirmasens/Germany. This city is perfect for achieving our objective because it is the neediest city in Germany. And they suffer the integration of migrant background people in recent years.
We do some activities to reach our goals; Erasmus+ projects and PCM, Team working, Creative/Critical Thinking, and digital programming workshops
L4Y president has previous Erasmus+ experience in Turkey.
We have a wide range of connections all over the Europa, neighboring partner countries, and in Indonesia/Asia.
In the long term, we are planning to work in Euro/Asia. There are a lot of things the continents can learn from each other. Our close connection with Indonesia will help to achieve this goal.
Keywords and matching areas:
Ideas in Progress
IT
Erasmus+
***************** All Partners found *********************** Call For KA202 secondary ICT VET schools ONLY. Please e-mail with your PIF, OID number, and write "Quantum Programming" to the subject field if you cover the eligibility criteria below. We are going to propose a project about quantum programming and looking for ICT secondary VET school partners that; - easy to communicate (not ve ...
Pirmasens, Germany
1 year ago