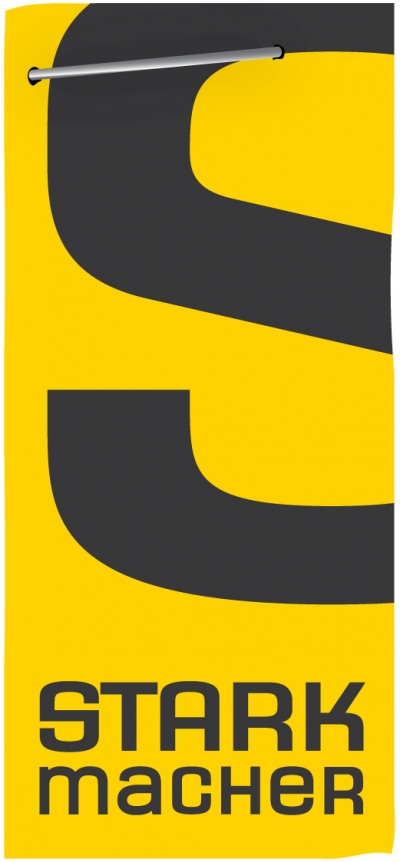 Starkmacher e.V.
Looking for Extra EU Funds
About Me
The idea is simple: We from the association Starkmacher are convinced that inside of every person there is treasure, something valuable – we want to make that visible and useful for our society. In doing so we work together with partners from various areas of living and working and benefit from knowledge transfer, established infrastructures and many interesting contacts, which continually create new perspectives for the implementation ;
Our Motivation
We do not have finalized solutions, but open eyes for growth potential and by now a good deal of experience in the collaboration with quite diverse network partners. Creating offers that match society's needs and at the same time bring creative and social potential into the light is our ;
Beginning and Initiators
The Starkmacher association is basically a type of idea and project fair by and for people that care about supporting and developing the potential of the youth. The impulse came through the mostly honorary work alongside the project "Strong without violence": Through the experiences and lessons learnt in the first project weeks in different schools, a small group of pedagogues, educationalists, a psychologist, a journalist as well as a culture and education secretary aimed at developing a perspective for the future. Our goal is to combine and focus the honorary and professional forces, to create and expand networks and to successfully utilize important competences existing in the field of youth and educational ;
Goals and Methods
By now, via different contacts, synergies with partner organizations as well as through the collaboration with engaged "forward thinkers" and funding organizations of the EU, a network has been created through which the idea of the Starkmacher association is being transferred onto different levels:
the educational sector

the mediation of moral values and peace education

through sport

the cultural sector

the world of politics
The Starkmacher association works together with artists, cultural producers and media professionals that want and can include the target group (youth, job or apprenticeship seekers, people with physical or mental disabilities…) in their work a way that stimulates and schools new creative ;
For many participants these situations present the first encounter with their own strengths and hidden talents, which they subsequently seek to train and expand. Hence networks with educational institutions, enterprises and companies are provided, to offer continuing support and potential integration into the job ;
Perhaps you are also active in a field where we can offer support through our knowhow, with creative ideas for future development or the contact to artists and professionals? We would gladly hear from you and are curious to get to know you!
Keywords and matching areas: