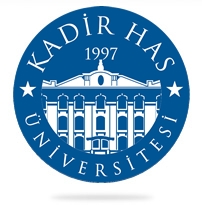 Kadir Has University
Looking for Partnership
Looking for Extra EU Funds
About Me
Kadir Has University, located in Istanbul, is one of the leading mid-size universities in Turkey. The university has more than 6,000 undergraduate and around 1,000 postgraduate students. It has seven faculties ( Engineering and Natural Sciences, Economics, Administrative and Social Sciences, Management, Art and Design, Communications, Law, and Applied Sciences) with 25 departments, and three vocational schools.
Kadir Has University offers 26 Master's and 9 Doctoral degree programs in its graduate schools of social sciences and science and engineering. The Graduate School of Social Sciences offers 12 Master's and 4 Doctoral programs. The Graduate School of Science and Engineering offers 10 Master's and 5 PhD programs. The university offers 4 additional Master's programs coordinated jointly with two international universities.
Kadir Has University has 300 full time academic personnel with more than 100 part-time instructors from various sectors. The university's current research portfolio boasts 318 projects, most of which are funded by sources other than Kadir Has University.
Kadir Has University provides many facilities to its students, administrative and academic staff. It offers total 18 labs with 450 computers including New Media Lab, Production Studio, Modeling and Simulation for Drug Development labs. In addition, Kadir Has University offers an Active Learning Center funded by Steelcase and Incubation Center with 800 m2 to increase the culture of entrepreneurship at the university. Kadir Has University uses a learning management system and there are 900 courses on the system at each ;
List of Centers of Excellences at Kadir Has University:
Gender and Women's Studies Research Center:
information:
Center of Research for Cyber Security and Critical Infrastructure Protection and Implementation
Center For Energy And Sustainable Development:
Working Group for Polarization, Populism, and Democratization:
MIGDIA - Working Group for Migration and Media:
Climate and Green Economy :
Polymer, Hydrogel, Application, Science and Engineering (PHASE) :
Active Learning Center :
Business Excellenge :
Keywords and matching areas: