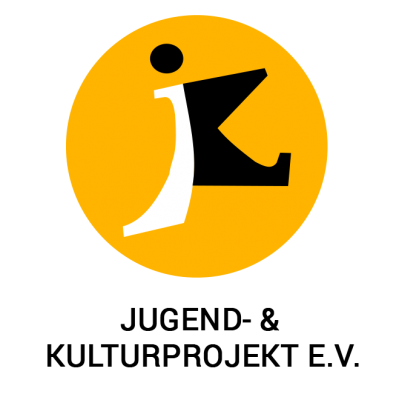 Jugend- & Kulturprojekt e.V.
Looking for Partnership
Looking for Extra EU Funds
About Me
Jugend- & Kulturprojekt (JKPeV) was founded in 2004 in Dresden and is dedicated to Education, Culture and Art. We are a team of project, culture and event managers, sociologists, youth workers, researchers, artists, designers and cinematographers who wish to make Dresden and other cities in Europe better places to live, grow, create and peacefully co-exist in.
Our main goal is to conceive and implement projects that have a social impact, promote diversity and inclusion, and that foster active participation and civic ; To achieve our goal, we carry out educational, creative and cultural activities on-site and abroad which foster cross-sectoral and interdisciplinary cooperation. Through these educational activities and trainings, we aim to develop young people (18+) and adults' soft and professional skills, to stimulate entrepreneurial initiative and to boost their creativity by means of non-formal learning methods.
We are coordinators and partners in Erasmus+ KA2 and KA2, Europe for Citizens and REC projects. We are interested in becoming partners in AMIF, HORIZON2020, Creative Europe, REC projects. We focus on personal and professional development, migration and integration, sustainability and environment, social, creative and eco entrepreneurship as well as urban development and cultural heritage and we use digital media, non-formal learning methods, innovative online training tools, different forms of art and cross-cultural excange as tools to achieve our goals.
Projects in Progress: 10 KA2 Strategic Partnership projects, 2 KA3 projects - Support for Policy Reform and European Youth Together projects, 1 REC project, 1 Europe for Citizens project.
We are particularly interested to hear from organisations that focus on the following programmes:
Adult Education, VET, Youth (Erasmus+ Programme: KA2 and KA3)
Civic participation (Europe for Citizens Programme)
Creative Europe Programme
Research and Innovation Programme (Horizon 2020)
European Social Fund
European Regional Development Fund
Asylum, Migration and Integration Fund – AMIF
Rights, Equality and Citizenship Programme – REC
Keywords and matching areas:
Ideas in Progress
Asylum, Migration and Integration Fund (AMIF)
Migrants and Refugees
The objective of the topic is to facilitate the development and implementation of multi- stakeholder local integration strategies encompassing different aspects of the integration process. Consequently, proposals should aim at improving socio-economic inclusion and sense of belonging for migrants in local communities. Moreover, as the exchange of good practices and knowledge across the EU serve...
Dresden, Germany
9 months ago
Favourite Calls

Social Innovation
Social Affaires and Inclusion
Disadvantaged People
Education and Training
Higher Education
Erasmus+
Youth Exchanges
The 2021-2027 EU Programme for education, training, youth and sport proposed by the European Commission on 30 May 2018 (hereafter the Programme) has not yet been adopted by the European legislators. However, this call for accreditation is published to facilitate the application of potential beneficiaries of Union grants as soon as the legal basis is adopted by the European legislators.
Deadline Dec 31, 2021
- 30 days