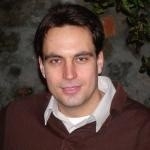 József Slezák
Looking for Partnership
Looking for Extra EU Funds
About Me
József Slezák (also known as Joseph Slezák) is a Sustainable Development professional with over 15 years of experience in evidence-informed policy development in the Pan-European region. In his related activities, he focuses on the implementation of Sustainable Development Goal 12 "Ensure sustainable consumption and production patterns" (SDG 12), as well as on the implementation of some of the most relevant other SDGs, such as Goal 7 (Affordable and clean energy), Goal 8 (Decent work and economic development) Goal 9 (Industry, innovation and infrastructure) and Goal 11 (Sustainable cities and communities).

József holds a BSc degree in Mechanical Engineering (specialised in the food industry), as well as MSc degrees in Information Engineering (specialised in Systems Engineering) and in Economic Sciences (specialised in Environmental Management). Since September 2019 he is conducting PhD studies at the Central European University (Budapest and Vienna), Department of Environmental Sciences and Policy.

József is the author, or co-author of several publications in the broader topic of Sustainable Consumption and Production aimed at, and/or published by the European Commission, the European Environment Agency, the national governments of the countries of the Pan-European region (in particular: the Member States of the European Union), the Nordic Council of Ministers and the UN Environment.
Keywords and matching areas:
Ideas in Progress
Low-Carbon Economy
Energy Efficiency
Sustainable Development
Environmental protection
Urban Development
Sustainable Tourism
Sustainable Transport
EU Strategy Danube Region
Policy Evaluation and Governance
Green Deal
Interested in any kinds of partnerships (EU-funded projects, academic cooperation, etc.) with relevance to the implementation of SDG12 "Sustainable Consumption and Production".
Budapest, Hungary
1 year ago