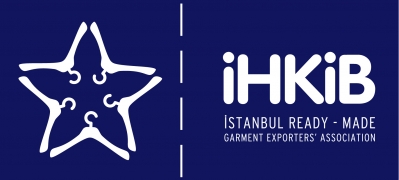 IHKIB
Looking for Partnership
About Me
IHKIB is a semi governmental & sectoral organization established in 1986. With more than 9,000 member exporter companies IHKIB represents 75% of Turkish apparel export.
IHKIB's main goal is to increase Turkey's talent on garment and apparel exportation and to introduce its industry globally.
IHKIB is also aiming to look after industry's interests both on national and international platforms. Within this scope, IHKIB supports its members' all kinds of activities about commerce.
Keywords and matching areas:
Ideas in Progress
Regional Public Authority
Clusters
Entrepreneurship and SMEs
Sustainable Development
Medical equipment
International Cooperation
Industrial Textile Manifacturing
Nanotechnology and Nanosciences
COSME
Project Management
International Project Management
We focus on internationalization of exporter SMEs through empowering them by means of sustainability, fashion and digitalization. We would like to participate as partner organisation in any project related to our fields of expertise you might be applying for, namely, apparel textile,commerce, entrepreneurship, training, digitalization, innovation and internationalisation.
İstanbul, Turkey
1 month ago
Favourite Calls
Accelerators
Clusters
Enterprise and Industry
Entrepreneurship and SMEs
Start Up
International Cooperation
COSME
Business Development
The main objective of 'Clusters Go International' is to intensify cluster and business network collaboration across borders and sectorial boundaries, and to support the establishment of 'European Strategic Cluster Partnerships' to lead international cluster cooperation in fields of strategic interest in non-EU countries. Deadline: 2 December 2020 Call number: COS-CLUSINT-2020-3-01 The aim ...
Deadline Dec 2, 2020
- 8 days