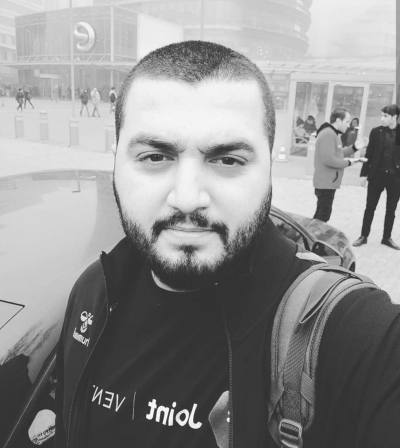 GCA Iletisim Dan Rek Paz AS (Blockchain & Software Development)
Looking for Partnership
About Me
GCA ILETISIM DAN REK PAZ AS is an Istanbul based company specialized in developing software products. We made our initial steps in 2011, as we became the first "Facebook Ad Provider" company in Turkey and since then our growth and expanding never stopped.
In the following years, we launched our own self-service advertising platform for data-driven media buyers and marketers. Work on providing niche and custom audience segments for advertisers progressed with Bluekai (Oracle) DMP integration and continued with the development of Adsuit Optimisation and Reporting Tool for Appnexus platform users.
In the year 2018, we proudly presented our latest creation, niche data segments for advertisers enlarged by data inventory compatible with GDPR.
One of our main products, AD'N'BOOST is an end to end audience targeting platform designed to provide internet advertising services for media agencies and ;
This platform delivers exceptional results as it is integrated with all data management platforms and audience providers in the market, which enables us to deliver highly targeted campaigns to meet client's goals. The list of our data sources ensures not only the data-driven targeting but also the best possible end performances.
Another product, JOINT VENTURES is a platform based on blockchain technology and developed on an idea to create an economy that rewards every participant of the network, including publishers, authors, commenters, advertisers, and moderators while minimizing third-party commissions. It is constructed to increase user interaction with publishers by being available on websites along with mobile applications. Functional and unique user interface attracts users and publishers, leading to increased user engagements. The Joint commenting solution will run on websites with millions of monthly visitors, enabling a new token economy where publishers will be gaining Joint tokens based on the quality of the content.
The team of professionals behind these and other products has a long history of working in two key areas: digital advertising and software development. Our experience in the online advertising industry has allowed us to understand the primary challenges of the ;
We already have an impressive list of clients, including brands such as Coca-Cola, Mercedes, BMW, VW, Fiat, Ford, Hyundai, Opel, Vodafone, Turkcell, GoDaddy, Unilever, P&G, ING Bank, HSBC, Intel, Microsoft among hundreds of other premium brands.
In the year 2017 we opened the second office in Izmir, Turkey and in the year 2019, we'll open our third office in Berlin, Germany.
Keywords and matching areas: