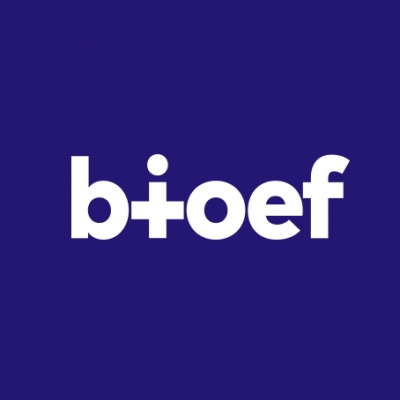 FUNDACION VASCA DE INNOVACION E INVESTIGACIÓN SANITARIAS - BIOEF
Looking for Partnership
Looking for Extra EU Funds
About Me
We are the Basque Foundation for Health Innovation and Research () which is the instrument created by the Ministry of Health (Government of the Basque Country – Euskadi - in Spain) to promote innovation and research in the Basque public health system (Osakidetza- Basque Public Health System). BIOEF is legally linked to the Ministry of Health of the Basque Country, with two public Research Institutes of Health (; and ), and with the Association for the excellence in research in chronic diseases ().
BIOEF coordinates and manages the participation in research, development and innovation activities by Osakidetza. Osakidetza is the Basque Public Health System provider of health care to more than 2 million inhabitants living in the Basque Country - a region located in the north of Spain, formed by three provinces: Biskay, Alava and Gipuzkoa. Osakidetza is a public body and financed by the Health Department of the Basque Government, in the Basque Country, Spain. Osakidetza is formed by a network of health centers (including hospitals, primary care centers, and mental health centers). Osakidetza has been awarded with several prizes, and the Basque Country has received the Reference site prize for working more actively in the demonstration and implementation of innovative solutions to improve the quality of life of the population.
Keywords and matching areas:
Ideas in Progress
Health Care
Child Care
E-Health
European Regional Development Fund (ERDF)
Horizon2020
Biology
Human Sciences
Research
Statistics
INTERREG
BIOEF will manage the invitations and will evaluate the appropriateness of the Basque participation, and which basque entity will be the most adequate to participate in the proposal. BIOEF will mediate in finding the best partner within our wide health basque system (including policy makers, all clinical specialties, Biobank, Mental Health Centers, Center of transfusion and human tissues, High tec ...
Abando, Bilbo, Bizkaia, Spain
2 years ago